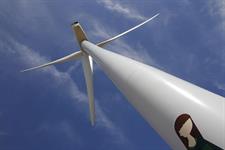 Future Energy was established in 2004 and owns eight projects in Victoria state for a total capacity of 66.6MW.
Only 10.3MW of this is online – the 6.2MW Chepstowe and 4.1MW Hepburn Wind sites – while its largest wind farm, the 28MW Winchelsea project, is currently on hold. The Hepburn site was Australia's first community-owned wind farm.
Its new owner BayWa, meanwhile, owns projects in Sweden, the US, the UK, France, Germany, Italy, Spain and now Australia.
BayWa has 474.5MW of projects online including the 99MW La Muela site in Aragon, Spain and the 80MW Beethoven wind farm in North Dakota, USA. It also has three other US wind farms named after composers – the 9.9MW Chopin in Oregon and the 19.8MW Brahms and 15MW Anderson in New Mexico.
BayWa would employ Future's existing employees as well as hire new recruits, the larger developer said.
It expects to export electricity from "the first few wind projects" by the end of next year and would consider acquiring, developing and commissioning further sites, it added.
Matthias Taft, a BayWa board member responsible for the company's energy business, said: "The Future Energy acquisition provides an important platform for BayWa's future growth and we are very pleased to welcome the team on board."
Have you registered with us yet?
Register now to enjoy more articles
and free email bulletins.
Already registered?
Source: Test from Wind Power Monthly